Kabuto Brand
Japanese Culture & Tattoos Inspired Clothing Brand
日本の入れ墨の
ストリートファッション
KabutoBrand X Horimyo 彫妙
不死侍魂 - Immortal Samurai Spirit
Special collaboration featuring new design by @Horikei617 's master in Japan 🇯🇵, @Horimyo sensei (彫妙)
⚡️ new merch drop ⚡️
不死侍魂 - Immortal Samurai Spirit
Hate is toxic. Love & Tattoos unite the world.
Limited edition, design by @Horimyo
Special discharge printed on our signature super soft tees. Get your new fave t-shirt today.
kabuto streetwear collection i
Our "ikigai" ~ 生きがい
Kabuto is a Boston-based lifestyle streetwear brand that celebrates the samurai spirit and beauty of traditional Japanese tattoos.
Our "ikigai" (the motivating force that gives one purpose and a reason to exist) is to spread our passion for Japanese culture and tattoos and unite artists and people along the way. 
Our "big and bold" design style features authentic Japanese motifs by tattoo master and Kabuto co-founder Horikei that mimic the scale, shock and awe of Japanese full body tattoos. We wanted to recreate that powerful, confident feeling after completing a tattoo for each person when they put on one of our rad t-shirts.
Our high quality discharge printed shirts are made with premium, buttery soft fabrics and special "no feel" water-based inks. Meet your new go-to fav t-shirt 😃
彫妙 horimyo jewelry
宝輪スカル (Treasure Circle Skull) 💀💀💀
New skull jewelry designed by @Horimyo, 
Horkei's sensei in Japan 🇯🇵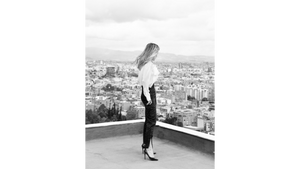 Kabuto Brand x Tram Dieu Martinez
A tattoo fashion collaboration with a touch of individuality.
More info
Thank you for supporting us
どうもありがとうございます
Thank you! Love the Shirt so fab and soft 🔥🔥🔥
@thelessismore_
Verified buyer. Instagram post Nov 9, 2021
Finally able to wear the tattoo I was always too chicken to get. Sweet digs @kabutobrand!! #kabutobrand
@jkkushi
Verified buyer. Instagram post Oct 10, 2021
Shout out to my boy Kabuto. They sent me this badass shirt. It fits amazing. It feels great. I love the message that they stand for -- the samurai spirit and badass tattoos.
@halfthebattlepod
Instagram post Sep 25, 2021
🔥🔥🙌 love the fit
@ol1010
Verified buyer. Instagram post Sep 25, 2021

Max loves the new shirt. Especially the comfort factor.
@teanah
Verified buyer. Instagram post Sep 24, 2021